Are you looking for barcode scanner solutions in Pakistan ? We provide complete solutions in all cities of Pakistan including Islamabad, Lahore & Karachi. We have enlisted some models of barcode scanners below, check out.
The barcode scanner price in Pakistan reduced when inflexible hardware and infrastructure are replaced with efficient mobile software solutions. The TCO (total cost of ownership) of a barcode scanner solution is usually one-third that of conventional hardware dedicated scanner.
Barcode Scanner Solutions In Islamabad Lahore Karachi
Honeywell Multi-Line Barcode Scanner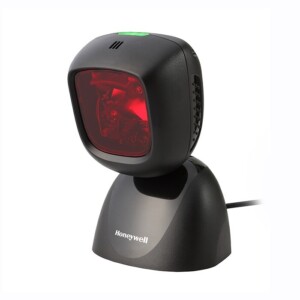 Weight: 410 g
Dimensions: 4 x 4.1 x 5.9 inches (W x D x H)
Handheld barcode reader withstands stationary use that can scan and decode linear 1D barcodes at various angles. The 650-nm, 900-mW laser emits 20 lines of light in an omnidirectional pattern and can scan at speeds of up to 1,120 scans per second.
To accommodate scanning various objects and workstations, the head tilts up to 30 degrees. To transmit barcode data, a USB cable can be connected to a computer or another host device (sold separately).
BC-8000G Desktop Scanner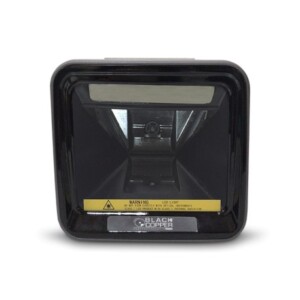 Weight: 530g
Dimensions: 79mm*145mm*148mm
Mixed barcode applications are popular in manufacturing, healthcare, retail point-of-sale, and other workflow environments. If your company is in a similar situation and will benefit from hands-free presentation scanning, Black Copper has the answer: the BC-8000G area-imaging scanner. Simply stated, the BC-8000G scanner is an outstanding performer.
It's a sophisticated area-imaging scanner that can decipher all popular 1D, PDF, and 2D codes. The BC-8000G, has a COMS array sensor, is setting industry standards for imaging solutions. It can also read barcodes aggressively on highly reflective surfaces like cell phone screens.
Also Check Audio Conferencing Solutions
Our high-speed scanning is fast and precise, with the unrivaled ability to scan in poor lighting, at any angle, and with damaged labels. To provide the experience that modern users want, whether they're customers or employees, your app must have exceptional accuracy and speed.
It will be ineffective if the app does not operate on all of the necessary device types and in real-world environmental conditions. Our mobile apps outperform other scanning software solutions on any platform, in any condition, with any barcode, according to user studies.
Looking for a solution of your Store ?
Black Copper BC-8802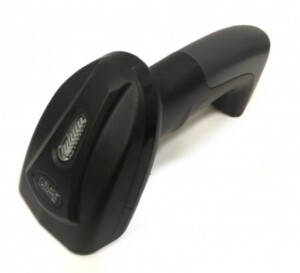 High-performance Laser barcode scanner
Used in many fields such as POS system, Postal system
The BC-8802 TM Black Copper Barcode Scanner is a single-line, hand-held laser scanner with a small form factor ideal for retail applications. The BC-8802 is suitable for menu scanning, point-of-sale, document processing, and inventory management thanks to BlackCopper's proprietary technology, which allows the user to quickly target the desired barcode and complete data transmission with a single button click.
This entry-level laser scanning solution is suitable for companies who only need to scan barcodes periodically.
During the design and implementation phases, we provide advanced technical, solution, and best practice support, as well as a variety of support and analytics options during live operation.
Our experts can direct you through the entire process, from design to live operation, as well as potential innovation. We've deployed applications for hundreds of businesses across more than 100 million computers, performing billions of scans, all while providing ongoing support and maintenance. Our barcode scanning solutions are both durable and dependable.
Orbit 7120 Honeywell Omni Barcode Scanner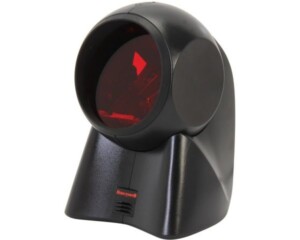 20 line omni-directional
Fully automatic scanning operation
Single-line mode for menu reading
The MS7120 Orbit from Metrologic is a strong, omnidirectional presentation laser barcode scanner machine. Furthermore, Orbit is the perfect presentation scanner for grocery, convenience, liquor, and specialty stores because it is designed for applications where counter space is restricted.
Furthermore, Orbit's unique contoured shape makes it easy to pick up and use as a hand-held scanner when scanning big or bulky objects. Orbit is small in size but big in output, being both lightweight and sturdy.
Orbit is designed for simple configuration and uses user-replaceable cables to meet the diverse application requirements of the markets. Data editing, also known as "parsing," is a common feature. Parsing allows the encoded data to be manipulated to suit the needs of the host system.
Also Check Video Conferencing Solutions
Moreover, Orbit improves first pass read rate for optimum efficiency by having a big, easy-to-find sweet spot. When scanning different sized items, the scanning head can be tilted vertically a full 30 degrees. Orbit comes with a proprietary 20-line omnidirectional scan pattern that generates 1,200 scan lines per second. These features improve scanning efficiency without adding to the size of Orbit.
From the beginning, you will get support by our technical engineers and solution experts with best-practice experience of mobile computer vision applications in your industry.
Their key aim is to configure your service to suit your unique requirements. Clients tell us they like working with us and that they feel comfortable. Our laser emphasis on technology advancement, which drives product growth. Therefore, it provides a strong forum for your own innovation, is another source of comfort.
Black Copper BC8803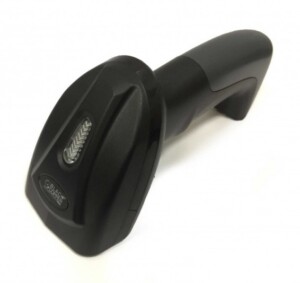 The Black Copper BC8803 Elegant handheld barcode reader solutions comes in an ergonomic design. Also, it is an affordable option that offers quick and reliable scanning.
The device's large working range, from close touch to 17 inches, makes it suitable for use in retail, hospitals, colleges, and government.
You've seen the videos and imagined how computer vision will help your company save a lot. Additionally, run your company efficiently in whether on a short-term or a broader digital transformation plan. But where do you even begin?
Our local teams of technical engineers and solution consultants will support you in all project stages. Also, our customer satisfaction managers will ensure that your initial and ongoing projects with our barcode scanner solutions. They will too help you to complete them successfully.
If you want complete solution for your store or shop in any city of Pakistan including Islamabad, Lahore & Karachi you can contact us