Are you looking for sound system solution in Pakistan ? You are on the right place. We provide sound system for auditorium and sound system for halls. As the technology is growing now public address system in Pakistan is also grabbing the market. Many of our clients ask for paging system also, we have a complete solution for sound system, public address system & paging system in Pakistan.
We provide solutions in various cities of Pakistan including Islamabad Lahore & Karachi.
Public Address System Price In Pakistan
We provide the best sound system for auditorium and sound system solutions in Pakistan. The solution provides complete design versatility and a perfectly clear sound. Therefore, it offers a high degree of dependability that no other conventional device can match.
ITC-T 7800 Series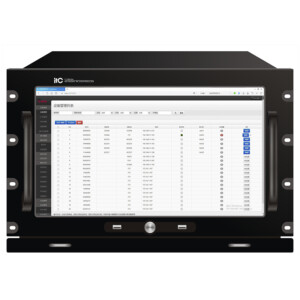 Weight: 11 Kg
Screen Size: 17-Inch
Color: TFT 16 Bit True Color
ITC, a specialist maker of multimedia and lighting products. Firstly, the most advanced R&D and manufacturing capabilities will provide full solutions for your needs!
Furthermore, it includes an IP audio decoder module that allows audio signals to transmit over an IP network. The all-in-one system is elegantly built and looks great. Additionally, auto-playing offline from the music collection is also supported by the framework.
The platform uses extension mode via a converter. Besides this. it provides redundancy back up with the two network layers on the T-7800 IP speakers.
ITC T-6700 Series
Frequency Response: 60Hz~18KHz
Weight: 8.02Kg
Bass: ± 10.5dB
The ITC-Audio T-6702 is a multimode fiber, infinitely adjustable mic with the ability to interact in two ways. It can be attached to any Network connection and features an LCD screen with a menu and other flexible choices.
ITC-Audio T-6708 IP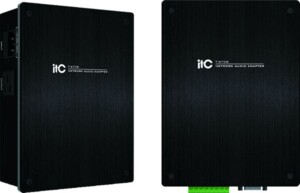 Weight: 0.6Kg
Dimension: 187x139x60mm
S/N: ≥75dB
The ITC-Audio T- 6708 IP network adapter is a ground-breaking wall-mountable IP network adapter. Evidently, it converts analog amplifiers to IP-based amplifiers.
Looking for a Sound System Solution ?
Apart from turning a standard amplifier into a LAN/WAN-based amplifier, it has a number of other benefits. It is not like traditional systems. It offers superior long-distance audio processing and multiple-tasking scheduling. Also, it has the ability to transmit data to network devices or to all nodes in a large cast.
Budget-Friendly Solution
We believe that the Public Address System we provide would give you lots the lowest Total Cost of Ownership. For it can be quickly updated without incurring extra costs or requiring additional equipment. Hence, using an operating system, the original cost can be updated over time.
Large framework
Sound system for hall and paging system for warehouse is an excellent option for every scale of organizations. With allocated audio zones, message control, and music in the background across the overall network.
Also, the device is planned to meet all industry requirements.
Also Check Audio Conference System Price In Pakistan
Since it is dealing with community security and interaction, the Public Address System must be completely accurate. Our system's amplifier, speaker system, and mic lines are all fully regulated and tracked. We promise that your machine will continue to work.
TC-Audio 240 IP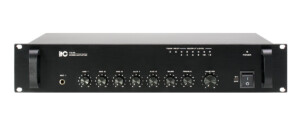 Weight: 16 Kg
Dimension: 19″/2U
Frequency Response: 50Hz – 16 kHz
The FP series mixer amplifier has four universal balanced XLR mic inputs with phantom control. In addition to this, it has  70V, 100V, and 4-16ohm speaker outputs. The total voltage of the amp is 240W. On the front board, there are four sound reference selectors. On the back panel, there are four dual RCA style Aux inputs. A built-in pre-announcement chime with volume control and remote chime trigger is there in the amplifier.
Public Address System Islamabad Lahore Karachi
ITC-Audio T-105F IP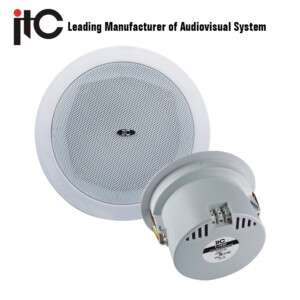 Frequency Response: 100- 16 KHz
Weight: 0.7Kg
Dimensions: 180 x 102mm
The T-10 5F is a ceiling amplifier with an integrated 70/100-volt transformer. The 70v/100v transformer approach minimizes power loss over longer distances and enables several loudspeakers to connect parallel. It comes with white aluminum grille, ABS baffle, and ABS back cover. The installation is simple and safe thanks to the spring clip clamp.
ITC-Audio T-611 IP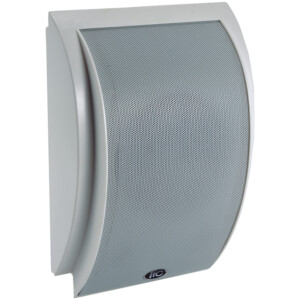 Weight: 1.3kg
Dimesnion:285 x 200 x 85mm
Frequency Response: 90-18KHz
The transformer converts 100V to 70V and is built-in. Speaker box that can be mounted on the wall. 2 -way speaker unit, with the dimension of 5″ + 1.5″. White-colored metal grille and ABS cage. Installing a wall mount is simple and fast.
Moreover, it's an excellent option for military and medical applications. Use it for sound effects and paging systems for restaurants, schools, offices, and factories.
TC-Audio T-6702A IP Microphone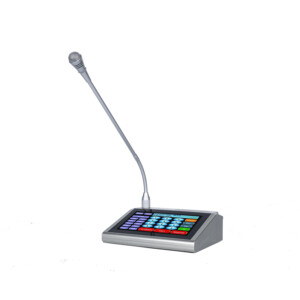 Weight: 1.2Kg
Dimension: 200 x 158 x 163 mm
Frequency Response: 80Hz~16KHz
The T-6702A is an excellent option for call centers, alarm centers, offices, leading offices, and conference rooms, among other applications. It can send one-way paging to various terminals. Intercom and track (to a single zone or whole zones)
DSP
DSPs (Digital Signal Processors) are microcontrollers that have capacities for real-time DSP. DSPs are often required to manipulate information in real-time. Therefore, it means that the operation's correctness is highly dependent on the time whenever the collected data is completed. Also, these offer a high rate of performance.
We aim at delivering genuinely successful systems. With excellent efficiency and integrity, we are the most successful and accredited systems administrator and leading provider in Pakistan. Also, we have a broad array of the sound systems in Pakistan as a pioneer in developing and producing public address system solutions.
Moreover, we install loudspeakers first and utmost to satisfy every audio criterion, which may include a meeting room, public expression, soundtrack, voice disturbing, and technical routs.
ITC-Audio T-6707 IP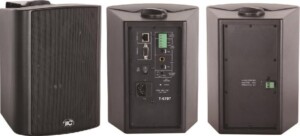 Weight: 3.66kg
Audio format: Mp3/Mp2
Frequency output: 20-16kHz
To provide an immediate broadcasting feature, use the local program insert device. Automatic input with remote preference. Stereo output with the audio system comes with ITC.. Stereo power amplifier built-in.
Digi-Sound PG338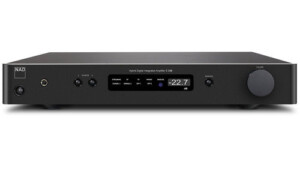 This public address system solution meets all of the needs of today's direct impact on the amount. It has a built-in UPS that provides up to 5 hours of standby time in the event of a power outage. Besides this, a built-in DVD and USB player, and a built-in cassette tape are the added perks. Whereas, the compact sound system also includes a portable hand and collar mic. Apart from this, it has a mobile receiver built into the body.
Also Check Interactive Touch Screen
Our provided paging system in Pakistan has been perfect for developing public addressable systems for many years. So, in the fields of public speaking, paging systems for warehouses, our team of talented engineers has developed unrivaled leadership. We offer the best suitable public address sound system price in Pakistan.
At our company, we've deemed it our mission to support you with not only high-quality but allow with reliable hardware. Of course, our devices offer outstanding sound, which is the king of consumer electronics.
Furthermore, audio systems make millions of human livelihoods easier and more enjoyable, whether it be in schools, festivals, malls, or arenas. The public address system price in Pakistan varies from solution to solution.