Are you looking for smart board price in Pakistan ? We offer a complete interactive whiteboard solution for universities & schools. It includes after sales and service support. Prices of smart board varies from product to product. You can contact us for custom solutions.
This is a multi-touch, large wall-mounted whiteboard. Firstly it uses a digital projector to display images from a computer to the Interactive Whiteboard. In addition to this, it has infrared touch sensor technology.
However, it allows many users to collaborate using a touch function to write and draw. Similarly, it pre processes files for immersive teaching, learning, and workshops in classes, conference halls, and office spaces.
Smart Board Price In Pakistan – Islamabad Lahore Karachi
Smart Board – Digital Boards 82" 86″ 100″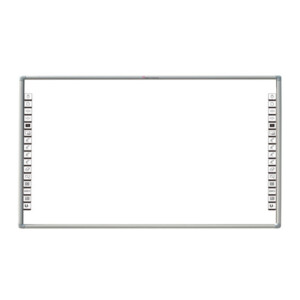 Specifications
Contact Technology (Infrared / Optical)
Smart boards and interactive whiteboards are available in a variety of sizes, including 75", 82", 88", 92", 102", and 105".
Multiple touch feature allows it to be used by many people at the same time.
Touch with your fingers, a pen, or a stylus
Software Supplied In the Package
Whiteboard annotation software
Custom training application for classrooms
For recording lectures, screen recording software
Operating system for Android
Technology for education
Thousands of additional active learning
Startech offers multi-point interactive whiteboards and interactive LED panels with interactive software. For instance, infrared, electrical, and capacitive touch is used.
Looking for a solution of Smart Board ?
The SR 8083D Interactive White Board has a diagonal dimension of 55′′, 65′′, 75′′, 87′′, 98′′, 110′′ and customizable LED panels with quite a strong finger contact resolution. Multimedia screens are used in combination with digital interactive whiteboards.
In addition to that, their design is compatible for use in harsh and demanding conditions. Also, it comes with an aluminum alloy frame, metal and glass backdrop, and rigid metal steel display panel offering shock absorption and an environmentally friendly surface.
The Intech SR-8083D interactive whiteboards offer a variety of benefits and features in the education field as well as in meeting rooms. It adds new aspects to learning and enabling unique communication techniques.
Interactive Whiteboard / Smart Board price in Pakistan?
In Pakistan, the price of an Interactive Whiteboard Smart Board ranges from 60,000 to 150000 Pakistani rupees. Even so, it varies by brand and depends on features and scale.
If your are looking for Smart board or Interactive white board solution for your institute or department you can contact us.
Also Check Interactive Touch Screen